DESCARGAR Diablo 2 + Lord of Destruction FULL ISO ESPAÑOL 1 Link
---
DIABLO II + LORD OF DESTRUCTION
---
---

Ficha Técnica

Plataforma: PC
Idioma: Español
Tamaño: 1,31 GB
Formato: EXE
Genero: Aventura, Rol

Capturas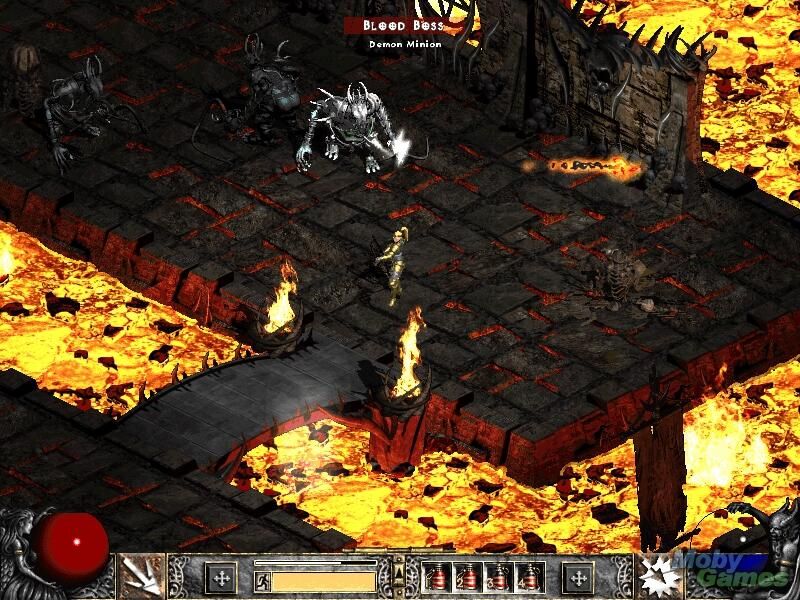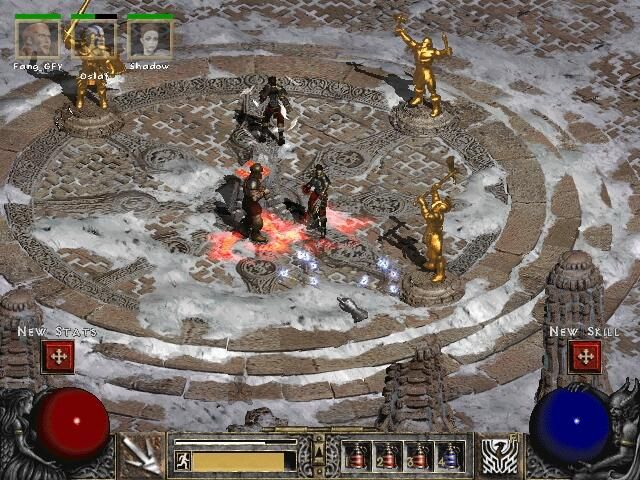 Game Play del Juego





Descripción


Diablo II fue uno de los juegos más populares del año 2000. Los principales factores que contribuyeron al éxito de Diablo II incluyen la continuación de los populares temas de fantasía oscura y terror del juego anterior, y su acceso al servicio de juego libre en línea, Battle.net. En Diablo II, el jugador avanza a través de cuatro capítulos, llamados "actos" en el juego, con cada acto siguiendo un camino más o menos predeterminado y una lista de misiones, seis en los primeros tres actos y tres en el último. Algunas de estas misiones son opcionales. El jugador asume el papel de un héroe de una de las cinco clases de personajes diferentes.
Los jugadores luchan contra monstruos a través de espacios naturales abiertos y mazmorras para subir de nivel su personaje y obtener mejores artículos (armas, armaduras). El combate es en tiempo real, y se muestra desde una perspectiva isométrica. Lord of Destruction cumple todos sus objetivos como expansión:
Se agregan dos nuevas clases de personajes: la Asesina y el Druida.
Requisitos Mínimos
Pentium 233 MHz CPU
Sistema operativo: Windows 95/NT/2000/XP/
64 MB RAM
1.2 GB espacio libre de disco duro
Tarjeta de vídeo de 8 MB compatible con Directx
Modem de 56 kbps para juego multijugador
NOTA: Se descargarán un instalador del juego
DIABLO II
ya viene con la expansión
LORD OF DESTRUCTION,
el instalador pesa 1,30 GB, si se les demora en abrir sean pacientes ya que el juego esta super comprimido, tambien viene incluido el parche multi-resolución de pantalla, para jugar con resoluciones de hasta 1600x1200
y mayores... El juego está Full con voces y música, completamente en español, lo único que no trae son las cinemáticas... ya está parchado a la versión 1.12, NO requiere de Serial ni de Crack.
- Para jugar en Windows 7 pueden abrir el juego en modo ventana y ajustar una resolución a su gusto o desde el acceso directo "Modo Multi-Resoluccion" le dan en propiedades y agregan "-w" al final de la ruta de dirección... Si quieren jugar en pantalla completa en Windows 7 deberán ejecutar el juego en compatibilidad para Windows XP service pack 2 y finalizar el proceso "explorer.exe" mientras juegan.
El Juego está totalmente en Español

Para Instalar Siguen los pasos de instalación del juego...
¡DESCARGA LAS CINEMÁTICAS!
Ya están disponibles las cinemáticas de Diablo II y Lord of Destruction 100% en ESPAÑOL, solo es descargar el archivo comprimido y descomprimirlo. despues solo pegan los archivos "D2VIDEO.MPQ" y "D2XVIDEO.MPQ" a la carpeta del juego y reemplazarlos por los que ahí se encuentran...
---

VIDEOTUTORIAL DE INSTALACIÓN:

(Cambiar Calidad del Vídeo a 480p)




---