DESCARGAR The Simpsons Hit & Run FULL ISO ESPAÑOL 1 Link
---
THE SIMPSONS HIT & RUN
---
---

Ficha Técnica

Plataforma: PC
Idioma: Español
Tamaño: 1,86 GB
Formato: ISO, 1 DVD
Genero: Aventura, SandBox

Capturas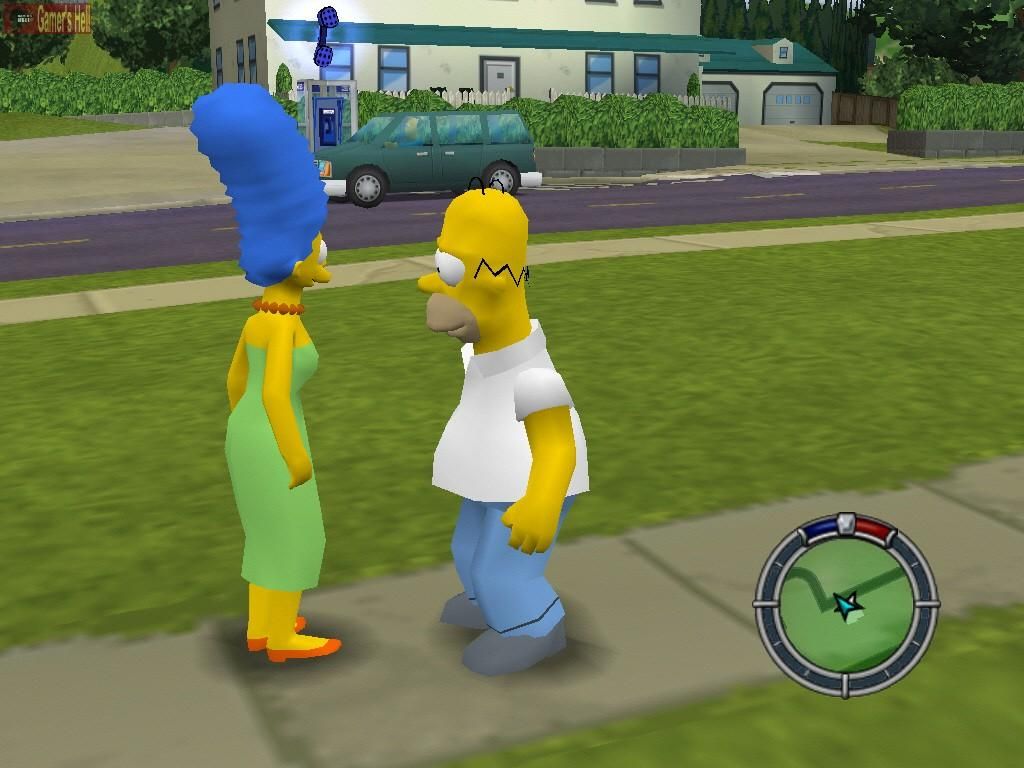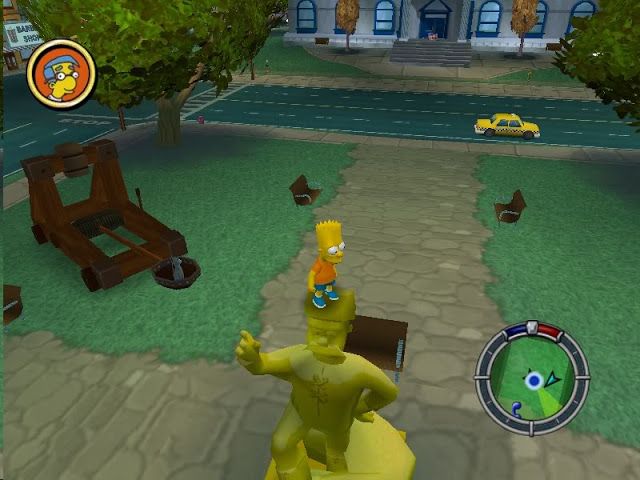 Game Play del Juego





Descripción


The Simpsons Hit & Run (Los Simpson Golpea Y Corre traducido al español) es un videojuego de acción-aventura basado en la serie de televisión Los Simpson. El juego fue desarrollado por Radical Entertainment y publicado por Vivendi Universal Games. La historia y el guion fueron elaborados por escritores de los Simpson, con las voces original en la versión original. El juego es de tipo libre en el cual no siempre estás obligado a pasar las misiones, basado en el modo de juego de Grand Theft Auto, Sandbox, aunque con diferencias que lo simplifican y rebajan su calificación por edades: en vez de robar vehículos, el personaje entra en el coche como copiloto en vez de robarlo, los vehículos, cuando explotan dejan todos un chasis idéntico que puede ser conducido, aunque con gran dificultad, y además no hay salud ni armas, entre otras cosas. Está caracterizando por una imagen de tercera persona, un ambiente más o menos explorable y vehículos manejables. En cada nivel hay cuatro modelos de automóviles transeúntes (muy simples, ya que no se les abren las puertas ni sufren daño, salvo el humo antes de explotar) que pueden ser "robados" aunque no estés en una misión, los personajes no jugables conducen durante muchas misiones. Otro rasgo del juego es el "medidor de destrucción" que si llega niveles muy altos, atrae la policía al jugador en una loca persecución. Posteriormente, si el jugador es atrapado por la policía, se le cobra una multa de cincuenta monedas (que llevan el logotipo de Buzz Cola). En los tres primeros niveles, sólo un vehículo de policía está disponible para atrapar al jugador, pero desde el cuarto nivel, dos vehículos de policía están a cargo de atrapar al jugador, además de que la velocidad de la policía aumenta gradualmente por nivel. A través de los varios niveles del juego, el jugador puede controlar a Homer, Bart, Lisa, Marge y Apu; muchos otros personajes de Los Simpson, tal como el Jefe Wiggum o el Profesor Frink aparecen como personajes no jugables, pero también conducirán el vehículo del jugador en algunas misiones.
Requisitos Mínimos
Sistema operativo: Windows 95/98/2000/XP/Vista
Procesador: Intel Pentium III 1 GHz o Superior
Memoria: 256 MB RAM
Tarjeta Gráfica: 32 MB DirectX 9.1
Disco duro: 2.2 GB
VERSION FULL ISO ESPAÑOL (ESPAÑA)


The Simpson Hit & Run Parte 1:
The Simpson Hit & Run Parte 2:
The Simpson Hit & Run Parte 3:
--------------------------------------------------------------------------
UltraISO FULL (Para Montar el ISO):
Dialogos en Español: Si
Textos en Español: Si
Vídeos: Si
Música de Fondo: Si
Sonidos en General: Si

Para instalar montan el ISO (imagen del CD) usando UltraISO o el Daemon Tools, después ejecutan el autroun, seleccionan la opción Instalar. Si no les inicia el autorun diríjanse al CD y ejecutan el archivo "setup.exe" y siguen los pasos de instalación. Una vez instalado se dirigen al CD y entran a la carpeta Crack y copian el archivo que ahí se encuentra y lo pegan en la carpeta de instalación del juego.

¿Ancioso por jugarlo pero no tienes tiempo para descargar la version Full? Entonces descarga la version RIP ligera de solo 290 MB Con dialogos en ESPAÑOL (ESPAÑA)
---


VERSION RIP LIGERA ESPAÑOL (ESPAÑA)


The Simpson Hit & Run RIP (297 MB):


Dialogos en Español: Si
Textos en Español: No
Vídeos: No
Música de Fondo: No
Sonidos en General: Si

Para instalar la versión RIP solo ejecutan el instalador y siguen los pasos de instalación. cuando les aparezca un descompresor de archivos con una ventana de comandos no la cierren y esperan hasta que finaliza la descompresión (esto puede tardar varios minutos) cuando termine podrán disfrutar del juego. no hay necesidad de copiar cracks...
---

VIDEOTUTORIAL DE INSTALACIÓN:

(Cambiar Calidad del Vídeo a 480p)




---